book
| 2011
UK →
Piatkus
(Ed. Emma Beswetherick )
US →
Crown Publishing
(Ed. Christine Kopprasch)
Black smoke stains a summer blue sky. A school is on fire. And one mother, Grace, sees the smoke and runs.
She knows her teenage daughter Jenny is inside. She runs into the burning building to rescue her.

Afterwards, Grace must find the identity of the arsonist and protect her children from the person who's still intent on destroying them.

Afterwards, she must fight the limits of her physical strength and discover the limitlessness of love.
Rights
Audio Rights
Available
The audio rights are handled by Alice Lutyens.
Kate Cooper manages the translation rights for Afterwards
Film Rights
Available
Contact Felicity Blunt for more information
Translation Rights Sold
Bulgarian
World
Enthusiast
Chinese Complex
World
Rye Field Publishing Co.
Chinese Simple
Mainland China
Beijing Booky Publishing Inc
Croatian
World
Mozaik Knjiga
Czech
World
Euromedia Group
Danish
World
Forlaget Turbulenz
Dutch
World
Uitgeverij de Boekerij
Finnish
World
Gummerus Publishers
Finnish
World
Reader's Digest Association
French
World
Editions Jean Claude Lattes
German
World
Hoffman Und Campe
Greek
World
Dioptra Pub House
Hebrew
World
Penn Publishing
Hungarian
World
Alexandra Publishing
Italian
World
Neri Pozza Editore
Japanese
World
Engine Room
Polish
World
Swiat Ksiazki
Portuguese
Portugal
Civilizacao Editora
Portuguese
Brazil
Distribuidora Record
Russian
World
AST Publishers
Slovene
World
Mladinska Knjiga
Spanish
World
Ático de los Libros
Turkish
World
Epsilon Yayincilik
Media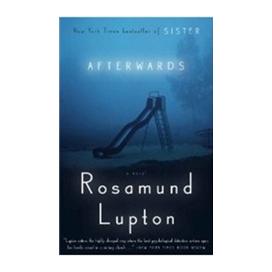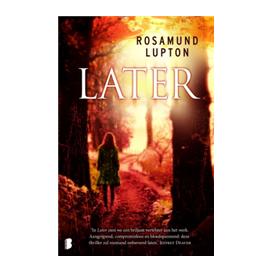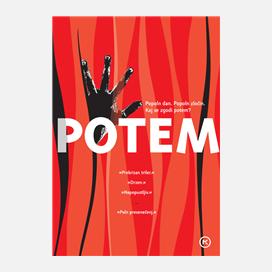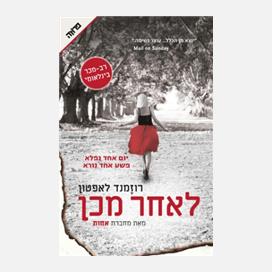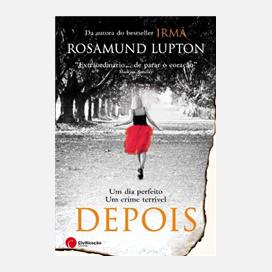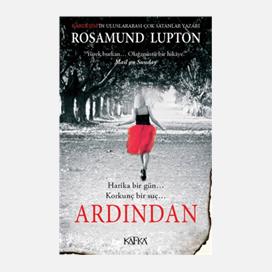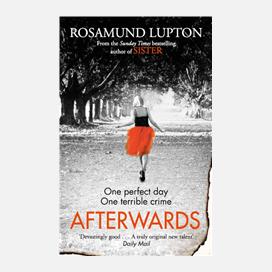 Reviews
In Afterwards, we see a master's touch on every page. Uncompromising emotional impact, a poet's sonorous style and a gripping story all come together to make this a transcendent literary experience. I guarantee this novel will touch everyone.
Jeffery Deaver
A brilliant whodunnit...an unmissable read.
5 star review
Heat Magazine
Full Review
Rosamund Lupton's thrilling debut novel Sister was one of last year's bestsellers, and this ingenious follow-up confirms her as a compelling storyteller.
The Daily Mail
Full Review
Her first novel, Sister, was a stonking succes, but the second by Rosamund Lupton called Afterwards, might well surpass it.
Good Housekeeping
I became insanely gripped by the clever story...The word 'compelling is used lightly of mystery and crime novels - this one will define it for you."
The Daily Mail
It's a brilliant portrayal of a woman who will do anything to defend her brood.
Woman's Own, 4 stars
Full Review
This is a beautifully written story of the limitless of parental love.
Prima
Rosamund Lupton's first novel Sister was the fastest-selling debut by a British author, which could arguably have been a hard act for her to follow. In Afterwards we have an equally stunning second novel, beautifully crafted and utterly engaging, a highly original 'whodunnit' that will keep you guessing until the end.
We Love This Book
Afterwards is a gripping psychological thriller that packs a big emotional punch. An impressive follow-up to Lupton's bestselling debut novel Sister.
Take A Break
Afterwards packs such an emotional punch that you'll be wiping the tears from your eyes.
Sunday Express, 4 stars
Lupton works her theme of the corrosive effects of ambition with insight and gusto.
Guardian
In the follow up to Lupton's bestselling debut, Sister, an arsonist is on the prowl, with one family his intended tinderbox.
The Times
Deftly combining crime and family drama, this is a viscerally affecting story.
Easy Living
Lupton's follow up to her bestselling Sister is a masterclass in emotional suspense.
Woman & Home
Lupton pushes the boundaries of our imagination with the manner in which the mystery is solved, creating a stunningly good read that's impossible to second-guess. A literary crime novel that's as clever in its premise as it is well written.
Glamour
There is no doubt that Lupton is THE author to watch for gripping stories.
Novelicious.com
Masterful pacing and a highly charged atmosphere combine to make this an exceptionally gripping read.
Booklist, starred review
Full Review
Masterful pacing and a highly charged atmosphere combine to make this an exceptionally gripping
read.
Joanne Wilkinson
Booklist
Full Review
A bold, impossible-to-categorize, and riveting blend of psychological suspense, literary thriller and the paranormal.


Seattle Times
A wonderful mix of smart thriller with tear-provoking literature; a fine blend of Jodi Picoult and P.D. James...Lupton has written a riveting story that will resonate with readers long after they have turned the last page.
Library Journal
A full-throttle psychological thriller, ring-fenced by a mother's love…With each turn of the page, Lupton seems to add another element and motive to the mix…This compulsive read confirms Lupton's instinctive commercial flair.
Kirkus
Extraordinary…heart-stopping.
The Mail on Sunday
This is a startlingly original book…Part magic realism, part mystery – this is a gripping and powerful read.
News Talk Radio, New Zealand
The absorbing storyline will have you up till the small hours. It's a book you'll want discuss with friends and think about for days to come….. Characters in Afterwards are all given a life of their own, and no assumption is left unturned. The best novels communicate extraordinary themes through ordinary settings.
NZ Woman's Weekly
Loved The Time Traveller's Wife? Well this is even better.
Company Magazine
As with Lupton's debut Sister, Afterwards has bestseller written all over it. She has found a way of combining searing emotion with page-turning plotting.
Book of the Week
Daily Mirror
Pacy and compelling.
She Magazine, Book of the Month
Readers who fell in love with British author Rosamund Lupton's powerful 2011 novel, Sister, will be equally smitten with Afterwards...There are so many twists, turns and heartbreaks in this tragic, tense novel.
USA Today
Thrilling.
The New York Times
A juicy English thriller.
Boston.com
It is difficult to decide what to praise most highly in AFTERWARDS. Should it be the people who live and breathe on these pages? The perfect pacing of the plot? The intriguing who-done-it puzzle? The ticking-clock urgency of Grace's quest to help her children? All of these elements work together in this marvelous page-turner, surely destined for many "Best Of" lists.
Bookreporter.com
Afterwards turns out to be an original psychological thriller, written in a literary style with a surprising imagination that celebrates the triumph of family love over death.
La Razón Digital