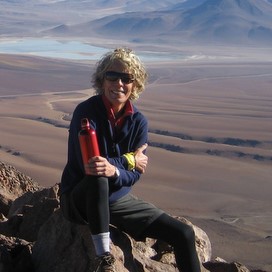 Rosie Thomas is the author of a number of celebrated novels including the top ten bestsellers
White
(2000),
The Potter's Hous
e (2001),
If My Father Loved Me
(2003),
Iris and Ruby
(2006) - which won the 2007 Romantic Novel of the Year Award - and
Constance
(2007). Rosie's novel
The Kashmir Shawl
(2011) won the Epic Romantic Novel category at the 2012 Romantic Novelists' Association Awards.
Rosie's latest novel,
Daughter of the House
, is published by HarperCollins (July 2015).
Once she was established as a writer, Rosie discovered a love of travelling and mountaineering which has taken her all over the world. She has climbed in the Alps and the Himalayas, competed in the Peking to Paris car rally (which she documented in
Border Crossing
) and has spent time on a tiny Bulgarian research station in Antarctica.