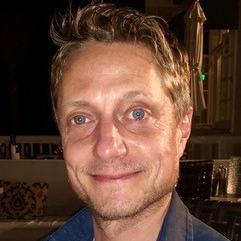 Rowan


Joffe

Writer and director for film and television
Rowan Joffe is a multi award winning writer and director, whose directorial debut, Secret Life, was hailed as 'a masterpiece' by critics at both The Times and The Guardian newspapers.
His second directing project, The Shooting of Thomas Hurndall, won Rowan a BAFTA Award for Best Fiction Director 2009, as well as a host of award nominations, including nominations for Best Single Drama at both the BAFTAs and the RTS Awards. Rowan's other awards and nominations across his illustrious career include the WGGB Best Long Form Series Award, the Best Director Award at the 49th Monte Carlo TV Festival, the RTS Society Best Drama Award, The Clarion Award, The Grearson Award for Best Drama Documentary and two consecutive Michael Powell Awards at the Edinburgh Film Festival.
In 2009, Rowan wrote and began directing his film adaptation of Graham Greene's classic novel, Brighton Rock, for Optimum Films, which was released in 2011. Rowan also wrote and directed Before I Go to Sleep, adapted from the hit novel by SJ Watson, which starred Nicole Kidman, Colin Firth and Mark Strong and was released in 2014.
Rowan also wrote the screenplay for 28 Weeks Later, starring Rose Byrne and Robert Carlyle, and the highly acclaimed US Box Office number one The American, starring George Clooney.
Rowan's highly acclaimed and award nominated original television show Tin Star, starring Tim Roth and Christina Hendricks, was the most successful show on Sky Atlantic in 2017 and has since broadcast on Channel 4. The second season aired on Sky Atlantic in January 2019 and the third series aired in late 2020.
Rowan currently has several new projects in development for Film & TV including; Ballad Of A Smaller Player with Good Chaos, Martin Beck with Endeavor Content, Aphra Behn with Cuba Pictures, Simon Riske with eOne, Locked In with Gaumont/Netflix, Stolen with Vertigo Films and Two Men with Gaumont.
Film
Writer & Director
Producer
Mark Gill, Avi Lerner, Liza Marshall & Matthew O'Toole
Starring
Anne-Marie Duff
Colin Firth
Nicole Kidman
Mark Strong
Adaptation of SJ Watson's novel about a woman with amnesia who doesn't know who her husband really is
Starring
John Hurt
Helen Mirren
Sam Riley
Andrea Riseborough
Adaptation of Graham Greene's novel charting the seedy underworld of Brighton through the eyes of 17 year-old Pinkie
Writer
Netflix
Gaumont Broadcaster
In development
Good Chaos Broadcaster
In development
Director
Andrea Di Stefano
Starring
Rosamund Pike
Joel Kinnaman
Ana de Armas
An ex-convict working undercover intentionally gets himself incarcerated again in order to infiltrate the mob at a maximum security prison.

An early 20th century researcher-writer explores teleportation, alien abduction, and other supernatural events
Universal Pictures
In development
Adapatation of the book by Neil Gaiman about a boy who is raised in a graveyard
Walt Disney Company
In development
Adaptation of the novel by Anders Roslund and Borge Hellstrom
Producer
Anne Carey, George Clooney, Jill Green, Grant Heslov, Ann Wingate
Starring
George Clooney
Thekla Reuten
Violante Placido
Johan Leysen
Irina Björklund
Adaptation of Martin Booth's novel about a lone assassin on his final job in Italy
Producer
Enrique López-Lavigne, Andrew Macdonald & Allon Reich
Director
Juan Carlos Fresnadillo
Starring
Rose Byrne
Robert Carlyle
Catherine McCormack
Jeremy Renner
Imogen Poots
Sequel to 28 Days Later depicting the survivors' attempt to repopulate London as the virus begins to spread once more
Two compulsive thieves Daisy and Wayne, have to change their plans when a chance meeting with the Mafia leads to shotguns, stockings and a hijacking.

Director
Pawel Pawlikowski
Starring
Paddy Considine
Dina Korzun
Artyom Strelnikov
Adrian Scarborough
Perry Benson
Drama charting a young mother and her son's struggle to escape the British asylum system
Theatre
Writer
Three plays written for the Cameron Mackintosh Foundation
Old Fire Station Theatre, Oxford
Starring
Jason Connery
Thriller about the death of Christopher Marlowe