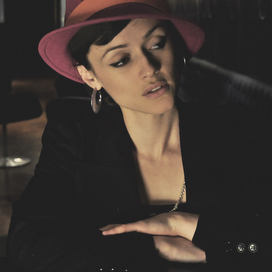 Biography
Sabrina is a playwright, poet and screenwriter.
Her 2016 plays are With a Little Bit of Luck (Paines Plough); Slug (nabokov); Battleface (Bush Theatre); Layla's Room (Theatre Centre) and The Love I Feel Is Red (Tobacco Factory Theatres). Her TV short, Breaking the Code, was produced by BBC3 & BBC Drama earlier this year. Her play Chef won a 2014 Fringe First Award and Clean was produced by Traverse Theatre and transferred to New York in 2014. Sabrina has been the Sky Arts Academy Scholar for Poetry, Leverhulme Playwright in Residence and Associate Artist at Bush Theatre.
Sabrina studied at the School of Oriental and African Studies, University of London, receiving her MA in International Politics and Diplomacy and at King's College, University of London, receiving her BA in Classics and English Literature.
Her poetry collection, How You Might Know Me, is published by Outspoken Press. Her plays Dry Ice, One Hour Only, Clean, Layla's Room, With a Little Bit of Luck, A Shop Selling Speech and Chef are all published by Methuen Bloomsbury. She has monologues published in a number of anthologies and is a contributing author to The Good Immigrant (Unbound) and Here I Stand (Walker Books).
She is currently working with the V&A Museum, Royal Opera House, Saqi Books, Futures Theatre, National Theatre New Views, the Central School of Speech and Drama and Clean Break creating and/or teaching work for children, teenagers and adults.
CV
Theatre
Director
Five spoken-word poets perform new work from their debut solo shows as part of the Bush's RADAR new writing festival
TV
Writer & Performer
Writer
The Space
for
BBC iPlayer
Drama series to be broadcast as digital content on Snapchat.
That Lot, The Forge, and Channel 4
for
Snapchat
Film
Writer
BFI/ Film Four

In development
Radio
Writer
An hour long radio adaptation of Sabrina's play.
Production Company BBC Radio 1Xtra