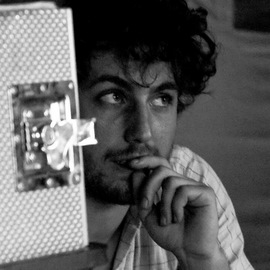 Sam Hanna
Writer and director for theatre, film and television
Biography
Sam is currently writing an original crime thriller for Studio Canal and producers Grand Electric (Eric Newman, Jacob Jaffke) with Rupert Sanders (SNOW WHITE AND THE HUNTSMAN) attached to direct. As writer/director, his 1950s Cuba set spy thriller GIMME DANGER, is also being produced by Grand Electric is being packaged by CAA.
For the US, he is managed by Matt Rosen at Grandview and is repped at CAA.
CV
Film
Writer
Studio Canal
Grand Electric Productions

In development
Writer & Director
Starring
Jody Latham
Ruth Negga
Matthew Wilson
After a friendly fire accident, a group of soldiers tear each other apart in a field hospital in Afghanistan.
A conspiracy thriller set over one night in an isolated rural village. The locals clash with the security services after an attempt to cover up a plane crash.
Magic Lantern

In development