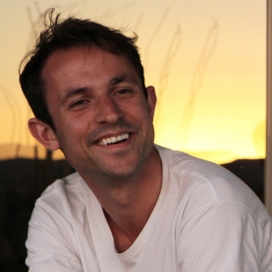 Sam graduated from Cambridge University in 2004 and works as a theatre producer and director in London.
In 2006, he set up the HighTide Festival, a new writing theatre company. As Artistic Director of HighTide, he produced 22 new plays, including Stovepipe by Adam Brace (National Theatre/Bush Theatre), Ditch by Beth Steel (Old Vic Theatre), and Lidless by Frances Ya-Chu Cowhig (Trafalgar Studios). In 2011, he joined the Criterion Theatre in London's West End.
He has written a number of short films, including Player, starring Pete Postlethwaite, which was in competition at various festivals including St Petersburg International Youth Film Festival (won Best Director), Miami Short Film Festival (nominated for Best Short Film), and Raindance Film Festival (nominated for Best Narrative Short Film).
Most recently, he was commissioned by BAFTA, Channel 4 and Big Dance to write and direct the short dance film Double Take, inspired by and featuring his identical twin, ballet dancing uncles.
He is currently co-writing London for Lovers, a series of romantic walks through some of the most original, eclectic and secret locations in London. It will be published by Random House in January 2013.