book
| Fiction
| 2011
UK & Canada →
Simon & Schuster
US title: The Mermaid Garden

Tuscany, 1968
Outside the imposing gates of Villa La Magdalena, home to one of Italy's most powerful families, a little girl with ragged clothes spies from the wall. Floriana is obsessed by the Villa's faded splendour and its lush gardens. For Floriana, spying at La Magdalena provides a welcome break from life at home, which revolves around caring for her alcoholic father and grieving the mother who abandoned them.

When, one hot summer day, Floriana is caught spying by Dante Bonfanti, the handsome son of the house, little do either of them realise how profoundly the course of their lives will be changed forever.

Devon, 2009
Marina Turner, beloved second wife of Grey, and despised stepmother to his grown-up daughter Clementine, is about to lose her home. Grey and Marina bought the Hotel Polzanze soon after they were married. That was almost twenty years ago, when Marina still dreamed of having children of her own, to fill up the elegant old house with laughter and love.

Now, desperate at the prospect of being forced to sell her treasured Polzanze, Marina decides to hire an artist-in-residence for the summer, to attract much-needed guests. With his striking looks and Latin charm, Argentine painter Fabio Rabollini is sure to breathe new life into the hotel - and perhaps he'll be a healing influence for troubled Clementine.
But Fabio intends to do much more than that. He has his own secret quest which has brought him to England. How will it link the lives of Marina and Clementine to the Tuscan world of Villa La Magdalena, so many years before?
Rights
Film Rights
Available
Contact Jessica Cooper for more information
Katie McGowan manages the translation rights for The House By The Sea
Translation Rights Sold
Dutch
World
Meulenhoff Boekerij
German
World
Weltbild Verlag GmbH
Hungarian
World
Muvelt Nep Konyvkiado
Lithuanian
World
Alma Littera Publishers
Norwegian
World
Bastion Forlag
Polish
World
Swiat Ksiazki
Romanian
World
Litera International
Spanish
World
Ediciones Urano
Media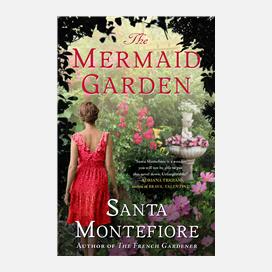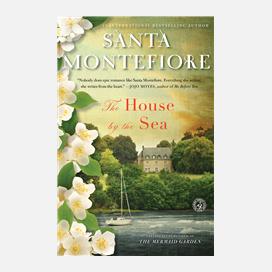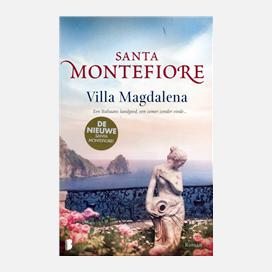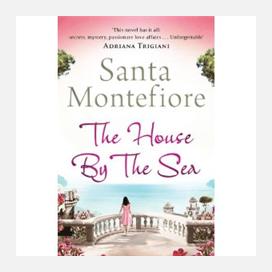 Reviews
The House by the Sea has it all: secrets, mystery, passionate love affairs... Santa Montefiore is a wonder, you will not be able to put this novel down. Unforgettable!
Adriana Trigiani
...Montefiore excels at juxtaposing the opulent with the ordinary in delicately woven tales that seamlessly traverse borders and span decades.
Carol Haggas
Booklist
Montefiore...has written another lovely fairy tale for grown-ups, intertwining two stories separated by time and place.
Elizabeth Mellett
Library Journal
Full Review
Two stories, two generations, and two beautiful European locales are neatly gift-wrapped into one sumptuous tale of love, loss, and redemption.
Publisher's Weekly
Full Review
'A sweeping saga taking us from the gradeur of 70's Italian aristocracy to a struggling hotel in contemporary Devon. You won't discover how the two storylines connect until the final pages, but along the way you'll learn how the heartache of a thwarted love affair resonates across generations'
Glamour Magazine
Full Review