book
| Fiction
| 2012
UK & Comm →
Simon & Schuster
(Ed. Suzanne Baboneau)
US →
Simon & Schuster
(Ed. Trish Todd)
"Santa Montefiore really knows these people inside and out. I couldn't put this book down" - Julian Fellowes, creator of Downton Abbey.
Antoinette's world has fallen apart: her husband, the man she has loved for as long as she can remember, has died tragically in an accident. He was her rock, the man she turned to for love and support, the man she knew better than she knew herself. Or at least so she thought...
For as she arrives at the familiar old stone church for George's funeral, she sees a woman she has never met before. And in that instant, the day she thought would close a door on the past becomes the day that everything she has ever known is turned upside down.
Phaedra loved George too, and she could not bear to stay away from his funeral. She only came to know him recently, but their bond was stronger than any she has ever felt before. But as she sits before his wife, she knows that what she has to reveal will change all their lives forever.
Sometimes it takes a tragedy to reveal the truth. But what if the truth is harder to bear than the fiction?
Rights
Audio Rights
Available
The audio rights are handled by Alice Lutyens.
Katie McGowan manages the translation rights for The Summer House
Translation Rights Sold
Dutch
World
Meulenhoff Boekerij
Lithuanian
World
Alma Littera Publishers
Norwegian
World
Bastion Forlag
Polish
World
Swiat Ksiazki
Serbian
World
Evro Giunti Publishers
Spanish
World
Ediciones Urano
Media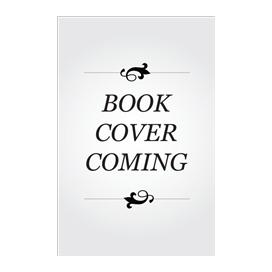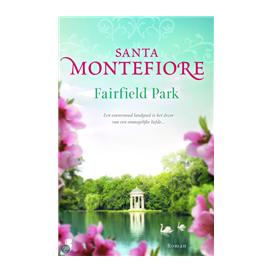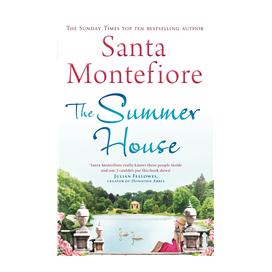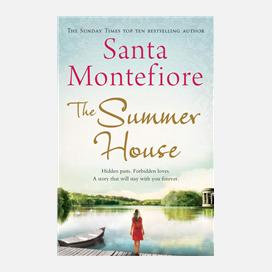 Reviews
An engrossing story about overcoming grief and betrayal to find hope, love and happiness in the most unexpected places.
Romantic Times
Full Review
Readers will be instantly drawn into this fab novel about the upper class.
Star Magazine, 4 star review
Themes of remorse, recrimination, and reconciliation
imbue Montefiore's...bright and buoyant romance with a satisfying
depth.
Booklist
Santa Montefiore really knows these people inside and out. I couldn't put this book down
Julian Fellowes, creator of Downton Abbey