The Swallow and the Hummingbird
book
| Fiction
| 2004
World →
Hodder and Stoughton
When George Bolton returns home to Devon at the end of the war, Rita assumes that her childhood sweetheart will marry her and that their future will be a reassuring continuation of their past. But the boy who joined the RAF has returned a man, and a man irrevocably changed by the horrors that he has seen. Unable to settle back into the sleepy country routine, George resolves to spend a year on the family farm in Argentina, and, despite her disappointment, Rita promises to wait for him.

Before he has even landed on Argentine soil, George has fallen in love with someone else, a woman who seems to soothe his troubled soul. He marries Susan even though he knows it will break Rita's heart. With her thousands of miles away, George feels he can avoid the consequences of his decision...

While he is away, Max de Guinzberg, the young Jewish refugee adopted by Rita's eccentric grandmother, grows up. Tormented by the tragedy of his past, he finds solace in Rita, whom he has loved for as long as he can remember... But her heart still belongs to George.

When his father dies, George returns to Frognal Point to find he must revisit the past. Reawakened by his abiding love of the Devon countryside, memories of that youthful innocence return and George finds himself tempted by another agonising choice.

Crafted in the lush beauty of rural Devon, tempered in the scorching heat of the Argentine sun, The Swallow and The Hummingbird is a passionate romance in the grand tradition, written with both an eye for comedy, as well as an insight into the tragedies of life.
Rights
Katie McGowan manages the translation rights for The Swallow and the Hummingbird
Audio Rights
Available
The audio rights are handled by Alice Lutyens.
Translation Rights Sold
Dutch
World
Uitgeverij de Boekerij
German
World
Verlagsgruppe Droemer Knaur
Lithuanian
World
Alma Littera Publishers
Polish
World
Swiat Ksiazki
Portuguese
Portugal
Bertrand Editora
Spanish
World
Ediciones Urano
Media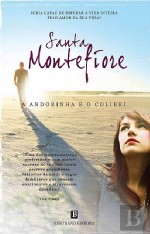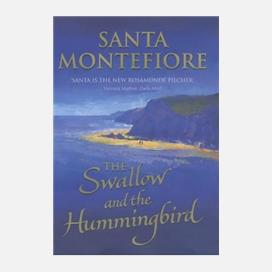 Reviews
One of our personal favourite and bestselling authors, sweeping stories of love and families spanning continents and decades.
The Times