A Woman Killed with Kindness
theatre
Role Master Wendoll National Theatre *Nominated for the Ian Charleson Award
Thomas Heywood's play, first performed in 1603, is regarded as one of his greatest works and the pinnacle of achievement in the genre of Jacobean domestic tragedy.

In this new production directed by Katie Mitchell for the National Theatre, Sebastian played Master Wendoll, the best man that seduces the bride, who is subsequently killed with kindness.
Media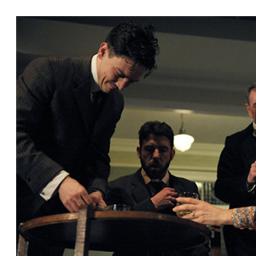 Reviews
There's pleasing work too from Sebastian Armesto as Anne's lover, hurled naked out of the bedroom.
Susan Elkin
The Stage