Behind the Beautiful Forevers
theatre
Role Abdul National Theatre
In November 2014 Shane Zaza opened in Rufus Norris' production of Behind the Beautiful Forevers at the National Theatre.
Shane plays one of the leading roles of Abdul, a young man living in the slums surrounding Mumbai whose life's ambition is to recycle enough rubbish to be able to afford a proper home.
Following an array of vivid characters who are all struggling to survive, Behind the Beautiful Forevers charts the chasm between rich and poor and the harsh economic challenges faced by those in one of India's most disadvantaged communities.
The production has been adapted by David Hare from the award winning book by Katherine Boo and plays in the Olivier Theatre at the National.
Media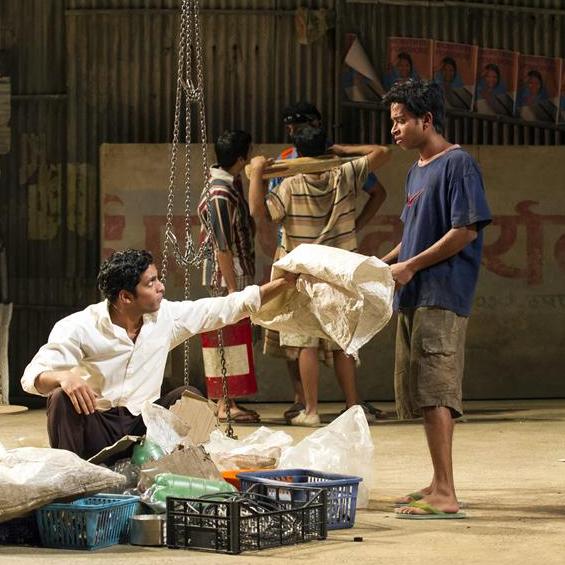 Reviews
At the heart of the thronging, kaleidoscopic show is the gentle, introverted figure of Abdul (terrific Shane Zaza), a 19 year old wizard at rubbish-sorting who pines to be honest.
Paul Taylor
The Independent
Zaza is breathtakingly good as Abdul, the sorter of rubbish whose tireless work supports his family. Abdul is shy, introverted, a natural and honest peacemaker. He loves his family and will do anything for them (and his friend Sunil). He watches and listens – and, most importantly, thinks and learns. It is a centred, completely real, and superb performance in every way.
Stephen Collins
British Theatre