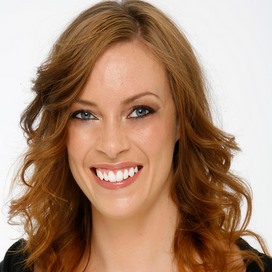 Sharon


Marshall

Non-fiction writer, journalist and television broadcaster
Sharon Marshall was born in Lancashire in 1971. She worked as a reporter for ten years at the cutting edge of tabloid journalism, later becoming a columnist for the Sun.
She has worked as a reporter for ITV1's This Morning since 2003, specialising in showbusiness and soaps, and was a contestant on Celebrity Fit Club.
Her books include her sparkling memoir of life on Fleet Street, and the irreverent and corset-splitting self-help manual, The Naughty Girl's Guide to Life, co-written with Tara Palmer-Tomkinson.