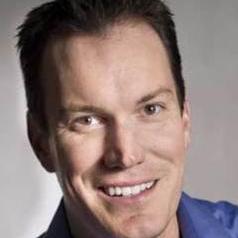 Shawn


Achor

American non-fiction writer
Shawn Achor is the author of the 150,000 copy bestseller, The Happiness Advantage. His latest book, Before Happiness, was published in September 2013.

Shawn is the winner of over a dozen distinguished teaching awards at Harvard University, where he delivered lectures on positive psychology in the most popular class at Harvard. Shawn has become one of the world's leading experts on the connection between happiness and success. In 2012, Shawn's research on happiness made the cover of Harvard Business Review and his TED talk is one of the most popular of all time with over 5.2 million views.

In 2007 Shawn founded Good Think to share his research with the world. He has traveled to 49 countries, speaking to CEOs in China, school children in South Africa, doctors in Dubai, and farmers in Zimbabwe. He has spoken to the Royal Family in Abu Dhabi, doctors at St. Jude Children's Hospital, and worked with the U.S. Department of Health to promote happiness.

Shawn graduated magna cum laude from Harvard and earned a Masters degree from Harvard Divinity School in Christian and Buddhist ethics. He continues to conduct original psychology research on happiness and organizational achievement in collaboration with Yale University and the Institute for Applied Positive Research.