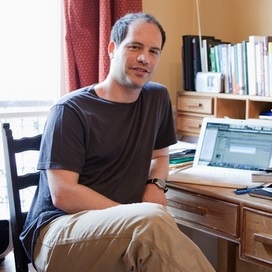 Why England Lose (Soccernomics)
book
Non-Fiction
UK HarperSport
US Nation Books / Nation Multimedia Group Plc
Longlisted for the William Hill Sports Book Of The Year, 2009.
At last, football has its answer to Freakonomics, The Tipping Point and The Undercover Economist.
"Why do England lose?", "Why do Newcastle United always buy the wrong players?", "How could Nottingham Forest go from winning the European Cup to the depths of League One?", "Penalties - what are they good for?"
These are questions every football fan has asked. Why
England Lose
answers them. It brings the techniques of bestselling books such as
Freakonomics
and
The Undercover Economist
to bear on our national sport. Written with an economist's brain and a football writer's skill, it applies high-powered analytical tools to everyday football topics.
Why England Lose
isn't in the first place about money. It's about looking at data in new ways. It's about revealing counterintuitive truths about football. It explains all manner of things about the game which newspapers just can't see. It all adds up to a new way of looking at football, beyond clichés about "The Magic of the FA Cup", "England's Shock Defeat" and "Newcastle's New South American Star".
No training in economics is needed to read Why England Lose. But the reader will come out of it with a better understanding not just of football, but of how economists think and what they know.
Rights
Kate Cooper manages the translation rights for Why England Lose (Soccernomics)
Audio Rights
Available
The audio rights are handled by Alice Lutyens.
Translation Rights Sold
Chinese Simple
Mainland China
Shiwenbooks
Dutch
World
Nieuw Amsterdam
Estonian
World
Eesti Ajalehed
Finnish
World
Minerva Kustannus
German
World
Edition Tiamat
Indonesian
World
Penerbit Erlangga
Italian
World
ISBN Edizioni
Japanese
World
Japan Broadcast Publishing Co.
Malay
World
PTS Professional Publishing
Portuguese
Brazil
Tinta Negra Bazar Editorial
Russian
World
Alpina Business Books .
Spanish
World
Ediciones Urano
Media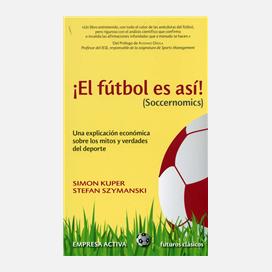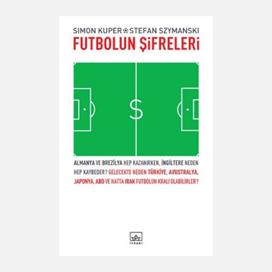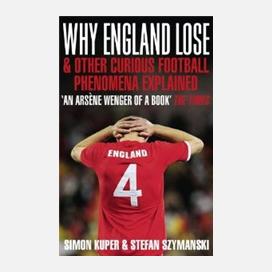 Reviews

*Starred Review* Call it Moneyball for soccer: journalist Kuper (Soccer against the Enemy, 2006) and economist Szymanski (Fans of the World, Unite! 2008) apply cold, hard facts to our commonly held beliefs about the beautiful game and tell us that everything we think we know is wrong.... It's a fascinating book with the potential to effect genuine change in the sport. Keir Graff
Booklist Full Review

"If you're a football fan, I'll save you some time: read this book ... compulsive reading ... thoroughly convincing
Daily Telegraph

Szymanksi has recently published the best introduction to sports economics ... while Kuper is probably the smartest of the new generation of super-smart sportswriters ... fascinating stories.
Observer

[Kuper and Szymanski] basically trash every cliché about football you ever held to be true. It's bravura stuff … the study of managers buying players and building a club is one you'll feel like photocopying and sending to your team's chairman Metro


Demolishes ... many soccer shibboleths ... well argued, too. Szymanski, an economist, knows his stuff, and Kuper, a born contrarian and FT sports writer, is incapable of cliché ... great stories and previously unknown nuggets. Financial Times


One for the thinkers
Sport Magazine

More thoughtful than most of its rivals and, by football standards, postively intellectual ... Kuper, a brilliantly contrary columnist, and Szymanski, an economics professor ... find plenty of fertile territory in their commendable determination to overturn the lazy preconceptions rife in football
The Times

Simon Kuper and Stefan Szymanski are a highly effective and scrupulously rational team, combining the former's detailed and nuanced understanding of European football with the latter's sophisticated econometric analysis. With a remarkable lightness of touch, they desmonstrate the limits of conventional thinking in football, as well as the real patterns of behaviour that shape sporting outcomes
Prospect