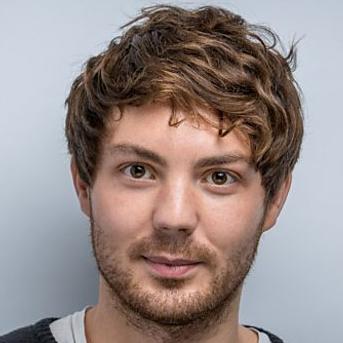 Simon


Mayhew-Archer

Comedy producer and script editor

Simon is a comedy producer and script editor, whose most recent work has been to develop and produce two series of the critically acclaimed This Country for the BBC.
Previous credits include co-devising and producing three series of Josh Widdicombe's Josh for BBC Three, three series of Small Scenes for BBC Radio, three series of Newsjack, two series of The Guns of Adam Riches and an Arthur Mathews sitcom called The Golden Age.
Simon is passionate about writing and developing projects from scratch with talent.
Television
Producer & Script Editor
This Country
RTS Awards Winner - Best Scripted Comedy, Best Comedy Writing, Best Comedy Performance
Writer
Daisy & Charlie Cooper
Starring
Daisy Cooper
Charlie Cooper
Award winning mockumentary following the lives of young people in modern rural Britain, focusing on cousins Kerry and Kurtan.

Story by - Daisy & Charlie Cooper, Simon Mayhew Archer, Tom George
Starring
Josh Widdicombe
Beattie Edmondson
Jack Dee
Elis James
Ensemble sitcom about flatmates Josh, Kate and Owen, and their annoying landlord Geoff.

Theatre
Producer
Starring
Sarah Millican
Noel Fielding
Micky Flanagan
Radio
Writer & Producer & Creator
Starring
Daniel Rigby
Sara Pascoe
Cariad Lloyd
Mike Wozniak
Award-winning sketch series featuring overblown, melodramatic scenes from modern life.

Production Company BBC
Broadcaster BBC Radio 4