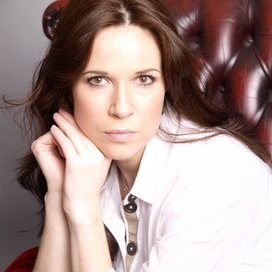 Biography
S.J. Parris is a pseudonym for Stephanie Merritt. Stephanie Merritt began reviewing books for national newspapers while she was reading English literature at Queens' College, Cambridge and after graduating went on to become Deputy Literary Editor of the Observer in 1998. Her first novel, Gaveston, was published by Faber & Faber in 2002 and won a Betty Trask award. She followed this with a second novel, Real, for which she was commissioned to write the screenplay by Gabriel Byrne's production company, Plurabelle Films. She then turned to non-fiction with a critically-acclaimed memoir, The Devil Within, which was shortlisted for the 2008 Mind Book Award.
She continues to work as a feature writer and critic for the Guardian and the Observer and from 2007-2008 she curated and produced the Talks and Debates programme on issues in contemporary arts and politics at London's Soho Theatre. She has appeared as a panellist on various Radio Four shows and on BBC2's Newsnight Review, and is a regular chair and presenter at the Hay Festival and the National Theatre. She has been a judge for the Costa Biography Award, the Orange New Writing Award and the Perrier Comedy Award.
She lives in Surrey with her son.