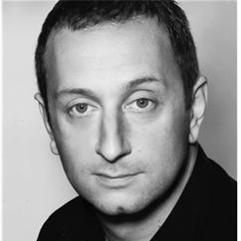 Steve Edge
Actor and comedy writer
Biography
Steve is an actor and television comedy writer who began writing on comedy show 8 Out of 10 Cats and now writes comedy and comedy drama.
He created Starlings with Matt King which ran for two seasons, produced by Baby Cow for Sky1 starring Brendon Coyle, Lesley Sharpe, John Dagleish and Matt and Steve detailing the lives of an extended family in Matlock.
Steve is currently working on a short called The Exhibitionists for BabyCow and Sky.
Matt and Steve are collaborating again on a project for the BBC and Babycow - Viva Les Vegas which centres on the Costa Del Crime in Spain.
Steve is developing projects with Matt, longtime collaborator Jason Manford and solo projects as well.
CV
TV
Assistant Director & Writer