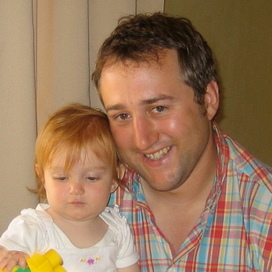 Steve Lightfoot
Producer and writer for television
Biography
Steve Lightfoot is a producer and screenwriter who graduated with an MA in creative writing from the prestigious UEA course. He started his producing career on Casualty, which, under his stewardship, won a BAFTA Series Award.
Steve lives in LA where he is showrunning the iconic The Punisher for Marvel and Netflix. Previously, he ran the critically acclaimed hit Hannibal starring Mads Mikkelsen and Hugh Dancy for Gaumont and NBC. He is developing a John Whyndham short story as well as a project about the Romanov family.
Steve's other producing credits include the HBO/BBC mini series, House of Saddam, on which he oversaw a gruelling eighteen month production schedule including recceing, casting and shooting in Tunisia. The series was nominated for five BAFTAs and three RTS Awards. In 2009, he produced the second series of the critically acclaimed Criminal Justice, starring Maxine Peake and Matthew MacFadyen.
CV
TV
Writer & Executive Producer
Starring
John Bernthal
Spin-off Marvel series starring the Hell's Kitchen vigilante The Punisher.
Starring
Hugh Dancy
Mads Mikkelsen
Showrunning the third season
Dino de Laurentiis Company
for
NBC
Starring
Hugh Dancy
Mads Mikkelsen
Showrunning the second season of the drama starring Mads Mikkelsen
Dino de Laurentiis Company
for
NBC