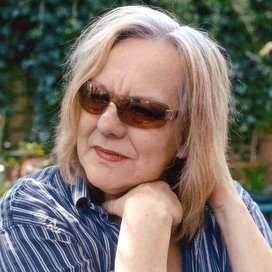 The Secret Diary of Adrian Mole, Aged 13 3/4
book
Fiction
World Methuen Publishing Ltd
Meet Adrian Mole, a hapless teenager providing an unabashed, pimples-and-all glimpse into adolescent life.

Writing candidly about his parents' marital troubles, the dog, his life as a tortured poet and 'misunderstood intellectual', Adrian's painfully honest diary is still hilarious and compelling reading thirty years after it first appeared.

Friday January 2nd

I felt rotten today. It's my mother's fault for singing 'My Way' at two o'clock in the morning at the top of the stairs. Just my luck to have a mother like her. There is a chance my parents could be alcoholics. Next year I could be in a children's home.
Rights
manages the translation rights for The Secret Diary of Adrian Mole, Aged 13 3/4
Audio Rights
Available
The audio rights are handled by Alice Lutyens.
Reviews

Townsend has held a mirror up to the nation and made us happy to laugh at what we see in it
The Sunday Telegraph

I not only wept, I howled and hooted and had to get up and walk around the room and wipe my eyes so that I could go on reading Tom Sharpe


The publishers could offer a money back guarantee if you don't laugh and be sure they wouldn't have to write a single cheque
Jeremy Paxman

Adrian Mole is one of the great comic characters of our time . . . [Townsend] never writes a sentence which doesn't ring true
Scotsman