Jonathan Strange & Mr Norrell
book
| Fiction
| 2004
World →
Bloomsbury Publishing
Two magicians shall appear in England. The first shall fear me; the second shall long to behold me.

Centuries ago, when magic still existed in England, the greatest magician of them all was the Raven King, who blended fairy wisdom and human reason to create English magic. Now, at the beginning of the nineteenth century, he is barely more than a legend, and England no longer believes in practical magic.

Then the reclusive Mr Norrell of Hurtfew Abbey appears and causes the statues of York Cathedral to speak and move. News spreads of the return of magic to England and, persuaded that he must help the government in the war against Napoleon, Mr Norrell goes to London. There he meets a brilliant young magician and takes him as a pupil. Jonathan Strange is charming, rich and arrogant. Together, they dazzle the country with their feats.

But the partnership soon turns to rivalry. Mr Norrell has never conquered his lifelong habits of secrecy, while Strange will always be attracted to the wildest, most perilous magic.He becomes fascinated by the shadowy figure of the Raven King, and his heedless pursuit of long-forgotten magic threatens everything that he holds dear.

Elegant, witty and utterly compelling, Jonathan Strange & Mr Norrell creates a past world of great mystery and beauty that will hold the reader in thrall until the last page.

Jonathan Strange & Mr Norrell is currently being filmed as a major BBC drama that will air in Spring 2015.
Rights
Film Rights
Available
Contact Nick Marston for more information

Jonny Geller manages the translation rights for Jonathan Strange & Mr Norrell
Media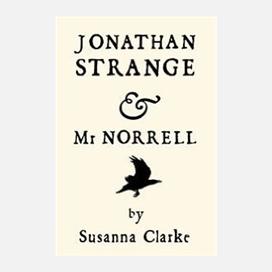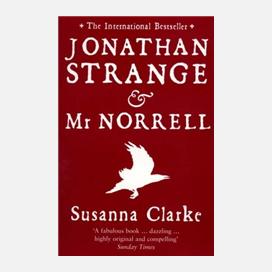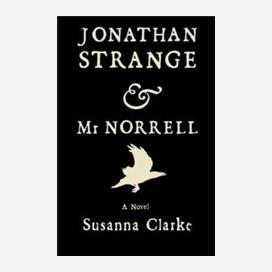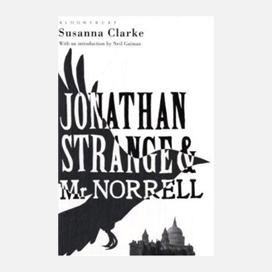 Reviews
An elegant and witty historical fantasy which deserves to be judged on its own (considerable) merit.
Sunday Telegraph
Full of spells, bad weather, statues that talk, haunted ballrooms and sinister gentlemen with thistledown hair... be enchanted!
Elle
The finest English novel of the fantastic written in the last seventy years.
Neil Gaiman
Extraordinary flights of the imagination … a leisurely, engaging read that draws you into another world. Ideal for escapists.
Claire Colvin
Daily Mail
Spellbinding … This is masterful, brilliantly paced storytelling … prodigiously imagined, elegantly witty, superbly crafted.
Scotsman
...a fabulous book a highly original and compelling work.
The Sunday Times
Full Review
Clarke makes her magical story ridiculously engrossing.
Daily Telegraph
Full Review