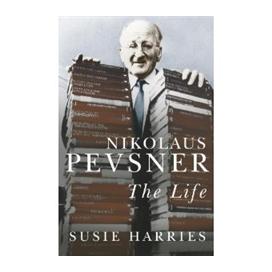 Nikolaus Pevsner: The Life
book
Non-Fiction
UK & Comm
Chatto & Windus
(Ed. Clara Farmer)
Born Nikolai Pewsner into a Russian-Jewish family in Leipzig in 1902, the young Nikolaus Pevsner lived through turbulent years in Germany. A promising career as an academic in Dresden during the crisis years of the Weimar Republic ended with his enforced move to England in 1933.

Susie Harries explores the truth about his reported sympathies with elements of Nazi ideology, his internment in England as an enemy alien, his mother's suicide in 1942 and his sometimes painful assimilation into his country of exile. As a critic, academic and champion of Modernism, Pevsner became a central figure in the architectural consensus that accompanied post-war reconstruction; as a 'General Practitioner' of architectural history, Pevsner wrote and broadcast on an astonishing range of subjects, from Gothic cathedrals and Georgian coffee houses to the Festival of Britain and Brutalist tower blocks. But it is the Buildings of England series, published between 1951 and 1974, that has made Pevsner's name synonymous with the exploration and enjoyment of English architecture. Pevsner's career is a prism through which to view the evolution of art history (and its publishing) in Britain - while his life as both an outsider and insider at the heart of English art history illuminates both the predicament and the prowess of the continental emigres who did so much to shape British culture after 1945.
Rights
Audio Rights
Available
The audio rights are handled by Alice Lutyens.
Helen Manders manages the translation rights for Nikolaus Pevsner: The Life
Media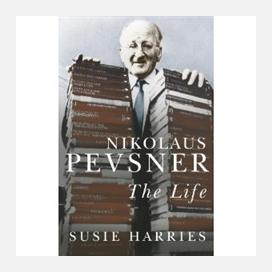 Reviews

The ease of Harries's writing will reward any reader but the broader currents of the cultural history of the 20th century that are described as the background to Pevsner's life make this book very valuable indeed. Kieran Long
The Evening Standard

A perfect blend of events, ideas and personal narrative, it is a masterpiece of the biographical genre 20 years in the making. As with much of Pevsner himself, no one, you feel, could have done it better. George Walden
The Observer

Harries is a careful and systematic biographer, rarely intruding when there is so much primary material, which she has corralled splendidly. Philippa Stockley
The Sunday Telegraph Magazine