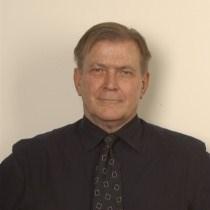 ICM Partners
Terry McDonell is a writer, editor and media executive with wide experience across numerous platforms. He has edited S
ports Illustrated, Esquire
, and
Rolling Stone
, among other prominent titles, and has published widely as a journalist. He is also a novelist (
California Bloodstock
), poet (
Wyoming)
, screenwriter
(Miami Vice, China Beach
), film producer (
Plimpton!!!
Staring George Plimpton as Himself), and wrote the early video game
Night Trap
.
His magazines and websites have won seven National Magazine Awards (28 nominations); he was inducted into the ASME Editors Hall of Fame in 2012. McDonell serves as President and Chairman of the Board of the Paris Review Foundation, and is a member of The Board of Overseers of The Columbia Journalism Review. Most recently, he formed an editorial group (McDonell Company) to create publishing, video and film, including
Literary Hub
(LitHub) a website that serves the writing culture and contemporary literary life. McDonell attended the University of California, Berkeley, and graduated from the University of California, Irvine with a BA in Art.