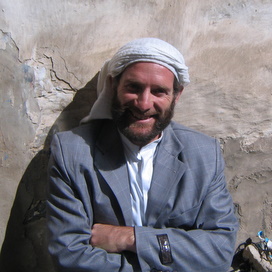 Theo Padnos
Non-fiction writer
Biography
After completing a PhD in Comparative Literature, Theo Padnos taught poetry and novels to prisoners in the Vermont Department of Corrections. An article, The Apocalypse of Adolescence, which describes Theo's classes in prison, appeared in the March 2003 issue of The Atlantic.

In November of 2004, Theo moved to Yemen. He worked for a year as a reporter at large and book reviewer for a newspaper in Sana'a before enrolling in a religious school as a Muslim. Since 2005, he has lived in various Arab countries, mostly dedicating himself to his studies of the Arabic language.

He often writes about issues in Yemen and Syria in The New Republic and other publications.