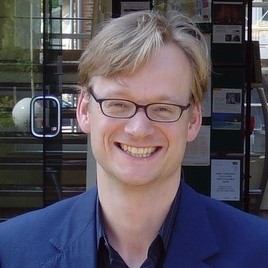 book
Non-Fiction
UK & Comm
Chatto & Windus
(Ed. Penny Hoare )
US Oxford University Press
William Harvey, A Man in Motion

For a man of such diminutive stature, William Harvey made a huge and inestimable impact on modern medicine. Arguably the greatest Englishman in the history of science after Isaac Newton, Harvey's theory of the circulation of the blood overturned centuries of long-held beliefs, and unusually, he lived to see his own doctrine established in his lifetime.

Set in the thumping heart of late Renaissance London, Thomas Wright's vivid portrait of Harvey also shows how his physiological ideas permeated culture and language, from London's bustling trade networks to the discovery of meteorological cycles, and featuring a dramatic cast of historical characters, from Francis Bacon, England's erstwhile Lord Chancellor and a former patient, and John Donne whose sensual poetry places the heart at the centre of man's existence, to Robert Fludd, whose corroboration of Harvey's ideas helped launch his circulation theory. He published his findings in his magnum opus De Motu Cordis in 1628, which he dedicated to King Charles I.

But just as Harvey's theory placed the heart at the centre of man, it posited the King as the centre of the body politic. It was a conservative and dangerous allegiance – and just as cherished anatomical ideas could be toppled, so was the King in the ensuing Civil War. Harvey was exiled, his London home ransacked, and he died, gout-ridden, in the eaves of his brother's house in Bishopsgate.

Circulation celebrates the remarkable rise of a yeoman's son to the elevated position of King's physician, and above all, admires an extraordinary mind amid a rich, fertile time in England's intellectual history.
Rights
Claire Nozieres manages the translation rights for Circulation
Audio Rights
Available
The audio rights are handled by Alice Lutyens.
Translation Rights Sold
Spanish
World
Fondo De Cultura Mexico
Media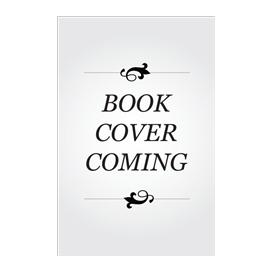 Reviews

"[Wright] absolutely does justice to his subject. Bravo." Vivienne Parry
The Times

"In Circulation, Wright tells a good story, warts and all… Wright reconstructs the research ... [and] is attentive to the world in which his subject lived." Duncan Wu
The Independent

"Thomas Wright's lively little book on Harvey's revolutionary idea is a panegyric to the man's whirring mind, and to the excitements of thinking more generally." Helen Brown
The Daily Telegraph

"As soon as I started the book, I was gripped with curiosity." William Leith
Spectator

"Thomas Wright's book opens brilliantly and bloodily and continues in the same vein... a captivating, intellectually gripping journey into our country's scientific past." Druin Birch
Mail on Sunday

"Thomas Wright's lucid biography Circulation: William Harvey's Revolutionary Idea puts its hero deftly into his cultural context." Hermione Eyre
Prospect Magazine

"[an] acute, imaginative book." John Carey
The Sunday Times
"A concise, skilful and eloquent book"
Charles Nicholl
The Guardian
"A book that combines scholarly science with narrative excitement to spectacular effect"
Mark Lawson
"A compact, compelling explanation of a discovery that we take completely for granted now, but that was dangerously heretical in its day"
Erica Wagner
The Times
"Excellent and often bloodthirsty... A highly readable account of a great Englishman"
Tablet

"The little man of "perpetual movement" has found a fine advocate in Thomas Wright, whose highly readable "Circulation" combines recent scholarship with more than a touch of drama." Helen Bynum
Times Literary Supplement
"an enjoyably enlightening history of science"
Publishers Weekly
Full Review