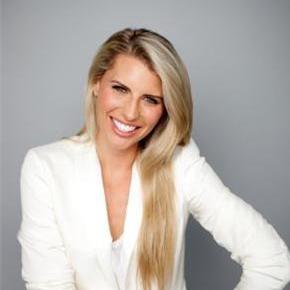 When still at school, Tiffiny Hall won the John Marsden Award for creative writing. She is the author of the Roxy Ran children's fiction series with HarperCollins Publishers, including White Ninja, Red Samurai and Black Warrior.

Tiffiny has a Bachelor of Arts/Media and Communications and Diploma of Modern Languages (French) from the University of Melbourne, Certificate III & IV in Fitness and a Diploma of Sport (coaching) with a specialization in martial arts. She is a 5th Dan black belt in Taekwondo with over 25 years of training and more than 15 National titles.

She worked as a journalist before writing her first health book, How to create the Ultimate Body. This was followed by Weightloss Warrior, Fatloss for Good – the secret weapon and her Lighten Up cookbook (Hardie Grant). Tiffiny was also a trainer on two series of The Biggest Loser and continues to be a positive media role-model for health and fitness.

Tiffiny's latest book for children, Maxi and the Magical Money Tree, will be published in June 2015.