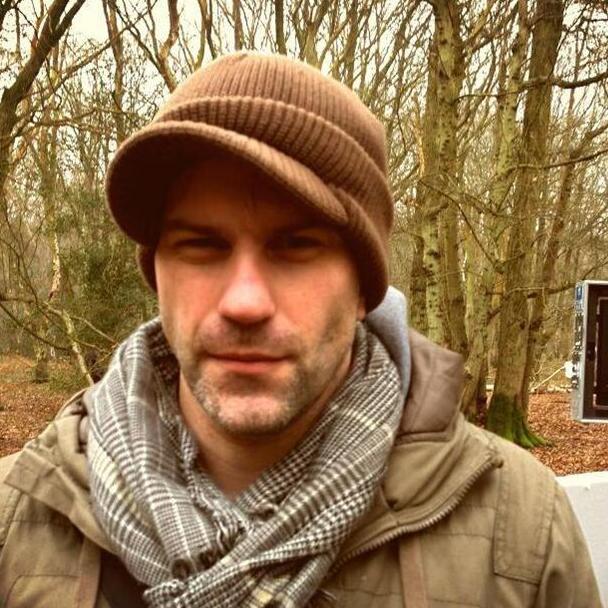 Tom


de Ville


Writer for film and television
Tom de Ville is a film and television writer and director.
He created and wrote the horror anthology Urban Gothic for Channel Five when he was 23. Since then, he has developed horror projects with genre luminaries including the late George Romero and Sam Raimi.
His first feature script The Quiet Ones was chosen as one of Variety's top unproduced British scripts in 2007 and was picked up and produced by Hammer Films/Exclusive Media. His most recent screenplay - Lord of Misrule - has been produced by Riverstone Pictures, and directed by William Brent Bell (The Boy, Orphan: First Kill).
In television, Tom wrote on the hit thriller series Hannibal, and was lead writer for the third series of Stan Lee's Lucky Man. He has recently been writing on the Paramount + thriller series The Blue, produced by New Pictures. He is developing the thriller series Wych Elm for Calamity Pictures. Tom is also currently co-writing the comedy series Damned Andrew with comedian Andrew O'Neill for Radio 4.
Tom directed his first short film, Corvidae for Wolfheart Productions, starring Maisie Williams (Game of Thrones). The short won the Special Mention for Best Short in the horror strand at the Transylvania International Film Festival. He is developing his first feature film as a writer / director - A Certain Hunger - for Newscope Films.
Television
Writer
Drama
Showrunner on Series 3
Carnival
for
SKY Atlantic
Drama (Series 2 not produced)
Producer
Madonna Baptiste
Producer
Angelina Burnett
Gaumont International
for
NBC
When a documentary filmmaker's lover goes missing in 'the most haunted house in Britain' he assembles a team to pull the house apart and discover what happened to her.
Company Pictures
Development
A thirty-year old nobody learns that he has five very powerful half-brothers and sisters, one of whom might be the Antichrist.
Hat Trick Productions
Development
Starring
Brian Downey
Michael McManus
Xenia Seeberg
Jeffrey Hirschfield
Two episodes of the cult Canadian sci-fi show.
Salter Street Films
for
Sci-Fi Channel,
Channel 5
Starring
Ania Sowinski
Kelle Spry
Ella Jones
William Mannering
An anthology of contemporary London-based horror stories. Tom co-created and wrote all thirteen episodes of the first series and wrote and directed four episodes of the second series.
Black Jack Productions
for
FIVE
Film
Writer
A young couple fight to save their baby from a horde of fairies that are intent on invading their cottage in rural Ireland.
A class of English schoolkids discover that the French village they've gone to on an exchange is infested with horrifying were-frogs.
An explosive biopic charting the rise and fall of The Angry Brigade - the London anarchists who carried out a bombing campaign against the Establishment in the early 1970s.
A gore-packed thrill-ride developed with George A. Romero.
One night every hundred years, God and the Devil take a night off in London. This time around they play a citywide game of golf and become wrapped up in a crime-lord's plan to bring about the end of days.
Hammer Films/Exclusive Media
The survivors of a plane crash try to escape the mountain they are trapped on whilst fighting off an ancient creature that has emerged from the ice.
Mandate Pictures
In Development
Producer
Nick Hudson and Alexander Wolpert
Starring
Maisie Williams