book
| Non-Fiction
| 2009
What does "Big Brother" tell us about Athenian democracy? What does the fate of Achilles say about the death of Ayrton Senna? Do pop stars sell their souls to the devil? Why does anyone want to be famous? And why do we want them to be? We're told that we're celebrity-obsessed. But are we? When we elevate mere mortals to the status of gods, is this a new disease, or a more ancient instinct?
Throughout history we have defined ourselves with reference to famous people and allowed them to exercise a strange power over us. But we have power over them too. Whether they are renowned for their intelligence, beauty, valor, athletic prowess or artistic genius, or even nothing in particular, they have always been at our mercy: We can give them glory and take it away. Has fame changed? And is our fascination with it really such a bad thing? Tom Payne expertly surveys deities and divas through the ages to answer these puzzling questions and many more.
Rights
Melissa Pimentel manages the translation rights for Fame
Audio Rights
Available
The audio rights are handled by Alice Lutyens.
Translation Rights Sold
Chinese Simple
Mainland China
Shanghai Literature and Art Publishing House
Media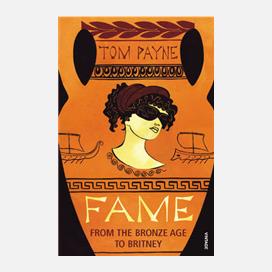 Reviews
by combining an up-to-date ear for gossip with classical erudition, lightly worn, Payne is well placed to reveal that obsession with fame, no matter how fleeting, is as old as humanity.
Harry de Quetteville
The Telegraph
WHO'S GOING TO LIVE FOR EVER?<br /> Book of the Week<br />

wonderfully sharp and nimble...Payne forges endless convincing connections between the present and the past.
Craig Brown
Mail on Sunday
Full Review
Payne takes us through all the various similarities between sacrificial rituals and the world of Hello and Grazia...He explains these and other ideas with tremendous gusto, humor, and many flashes of self-knowing irony...Fame is a good read.
Mary Beard, The Observer
A charming, contrarian, and very witty look at how our stargazing can be "something that bonds us, and which expresses something about how our civilization works.
Publishers Weekly
Full Review
wonderfully witty and erudite study of modern fame in the light of ancient myths and ritual
Christopher Hart
The Sunday Times
Full Review