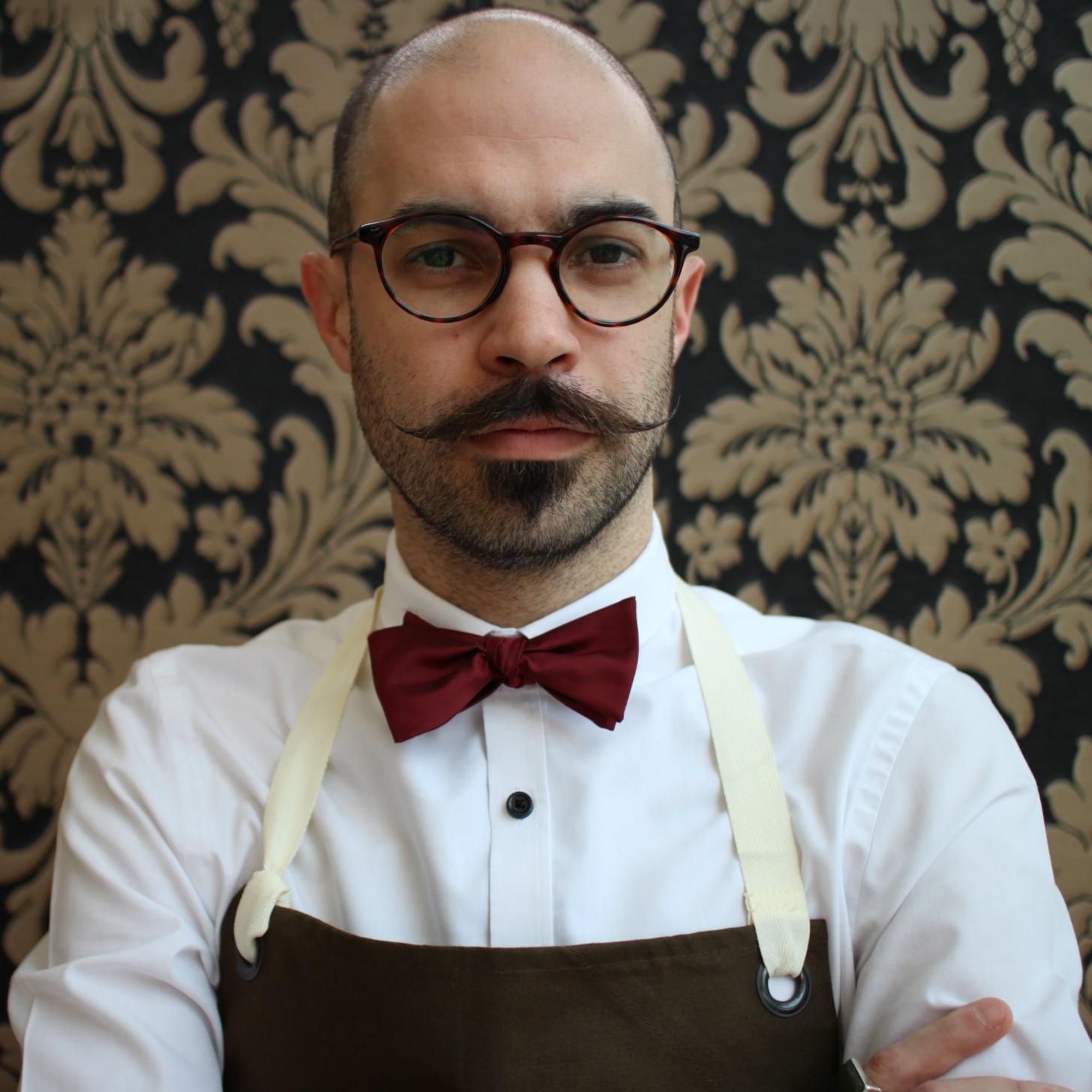 Tony Rodd was a finalist in MasterChef and forged a name for himself with his desserts and chocolate work.
On entering MasterChef, Tony adapted his cooking style to accommodate the faster cooking times and delicate presentation needed for the show and since has focused his attention on presenting a combination of classic recipes and modern European dishes. He was dubbed "the master chocolatier" by Gregg Wallace, and has spent time since the competition honing his skills in the pastry kitchen. Having had success with desserts, Tony found a fondness for chocolate work and has been creating stunning puddings that wow both the eye and the palate. He takes traditional flavour combinations and plays with texture and presentation.

Originally from a Greek-Cypriot family, but brought up in London and Essex, Tony learnt to cook in the kitchens of his mother and grandmother. He spent his youth cooking slow, one-pot dishes reminiscent of the traditional Greek fare you might eat on holiday. Over recent years he was lucky enough to visit some of the top restaurants the UK has to offer and became passionate about classic dishes and French food.
Since the show, Tony has been setting up a private catering business cooking dinner parties for clients in their home. Tony is currently working on a book of recipes aimed at the amateur cook who wants to create beautiful desserts.
@Cheoffors Hic. Erm. Hic. Reduced the wine by 2 thirds. Made a custard and mixed the two....essentially. gonna chur… https://t.co/dOpP3DATtR
Follow @TonyRoddUK
I love Tony. His food matches his creative dress sense. He's got real style and a bunch of good skills.
Gregg Wallace by Rosie Millard
Radio Times on MasterChef