Lucas Dekker is celebrity offspring, twice over. His Australian father, Charlie, has recently retired from a stellar football career in the Premier League. His English mother, Monica, is a self-help guru, who has sold millions of books with her pro-family message.
But when Charlie's involvement in a bizarre sex scandal hits the tabloids, the Dekkers' own family dynamic will never be the same again.
Making News is a darkly hilarious story about celebrity culture, the media and what really goes on behind the smutty front pages that everyone loves to read.
Rights
Kate Cooper manages the translation rights for Making News
Media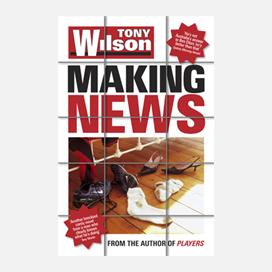 Reviews
Where Making News really shines as literature is in its small observations of the details of contemporary life.
Sydney Morning Herald