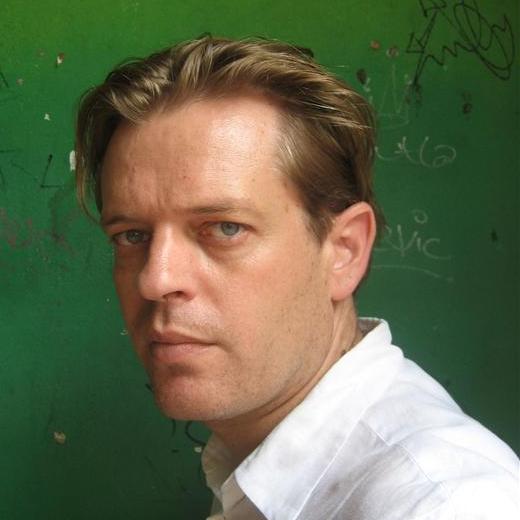 Biography
Craig Higginson is an internationally acclaimed writer and theatre director.

His original plays include Dream of the Dog (NAF Main, Market Theatre Johannesburg, Hilton Festival, Finborough London, Trafalgar Studios in the West End), The Girl in the Yellow Dress (NAF Main, Baxter Theatre Cape Town, the Traverse Edinburgh, Live Theatre Newcastle, the Citizens Glasgow, the Stadsteater Stockholm, the Market Theatre, Salisbury Playhouse, Theatre 503 London, Next Theatre Chicago) and Little Foot, which was commissioned by the National Theatre for the 2012 Connections Festival (extended version NAF Main and Market Theatre).
Other credits include an adaptation of Nabokov's Laughter in the Dark (staged at RSC and adapted for BBC R3), and Truth in Translation and Ten Bush, which he co-wrote and which toured internationally.
Craig's plays and directing have been nominated for and won several awards in South Africa and the United Kingdom, including winning the Sony Gold Award for the Best Radio Drama in the UK, an Edinburgh Fringe First and Naledi Awards for Best New South African Play and Best Children's Play.
All his original plays – along with his adaptation of The Jungle Book – are published by Oberon Books.
Craig is also a published novelist.
CV
Theatre
Writer & Director
Adapted from the novel by William Golding
Adapted from the novel by Rudyard Kipling
From an adaptation by Tim Supple
Producer
Royal Shakespeare Company
Starring
David Tennant
Adapted from the novel by Vladimir Nabokov
Radio
Writer
Starring
Roger Allam
Claire Price
Radio adaptation of Craig's stage adaptation of the Nabokov novel
Production Company Catherine Bailey
Broadcaster BBC Radio 3
Book
Executive Producer & Writer