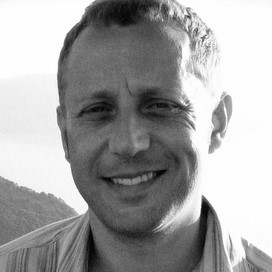 Damon Thomas
Director for television
Biography
Damon has a background in documentaries. He has directed two brilliant low budget dramas for BBC 4, both in partnership with Mark Gatiss. Crooked House with Tiger Aspect Productions and The First Men In The Moon - which he also produced through his own partnership company with Mark Gatiss - Can Do productions.
Damon directed Dirk Gently for ITV Productions /Welded Tandem and BBC 4. A pilot based on the Douglas Adams book, adapted by Howard Overman and starring Stephen Mangan. He completed drama series Sirens for Daybreak Pictures/Channel 4, Prisoners Wives - an original for Tiger Aspect/BBC 1 - and Monroe, starring James Nesbitt, for Mammoth/ITV 1. Damon also directed Lightfields - a five-parter which aired on ITV1.
Most recently Damon directed the second series of In the Flesh for the BBC and most recently the second series of Penny Dreadful.
CV
TV
Writer & Director
Starring
Paul Rhys
David Bamber
David Calder
A dramatised documentary on the life and music of Ludwig van Beethoven.
Videos
Lightfields episode 1
Dirk Gently
First Men on the Moon
Crooked House
Prisoners' Wives episode 1
Monroe series 2, episode 1
In the Flesh series 2, episode 3 directed by Damon Thomas
Lightfields episode 1
Dirk Gently
See all Videos