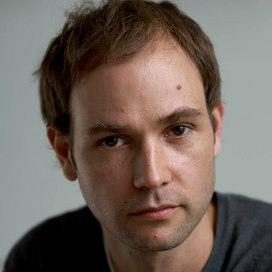 Drew Pautz
Writer for theatre and film
Biography
Drew Pautz's play Love the Sinner premiered at the Cottesloe in May 2010, directed by Matthew Dunster to critical acclaim: Michael Coveney called him 'a strong and serious contender for this year's most promising playwright', in What's on Stage. Drew's debut play Someone Else's Shoes premiered at Soho Theatre in 2007.
Drew was also one of 5 writers selected for the final stage of the prestigious Met Film Scheme, through which he developed his feature script Everyone Is Special.
Drew is also currently under comission at the National Theatre.
CV
Film
Writer
Director
Giuseppe Capotondi
Jack Durkin is the ninth generation of Durkins who have for nearly 300 years weeded Lorne Field. It's an important job, though no one else seems to realize it. For, if the field is left untended, a horrific monster called an Aukowie will grow.
An original feature script about a teacher who becomes obsessed with a pupil who seems to be writing stories about him
Writer & Director
Starring
Denise Gough
Justin Salinger
Liz White
An original short film, a desperate woman flees mysterious pursuers through a man's house and he cannot forget her
Radio
Writer
Starring
Henry Goodman
Ashley Kumar
Conrad Nelson
Graeme Hawley
Drew Pautz's drama examining the gaps between facts, finance, conscience and confidence.
Production Company BBC Productions
Broadcaster BBC Radio 4