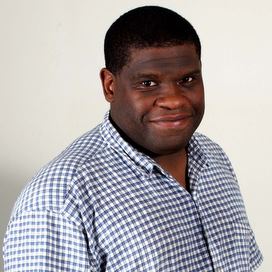 Gary Younge
Author of non-fiction and journalist.

Biography
Gary Younge was born 1969 in Stevenage, where his parents settled after emigrating from Barbados. He read French and Russian at Heriot-Watt University in Edinburgh and then studied at City University, London where he gained a postgraduate diploma in Newspaper Journalism in 1993.
Gary is the Guardian's American correspondent and was heavily involved in covering the 2008 US presidential election. He also has a monthly column for The Nation called Beneath the Radar.
His book No Place Like Home, in which he retraced the route of the civil rights Freedom Riders, was shortlisted for the Guardian First Book Award in 1999. Who We Are is an exploration of the myriad of societal constructs through which we define ourselves.
He currently lives in New York.