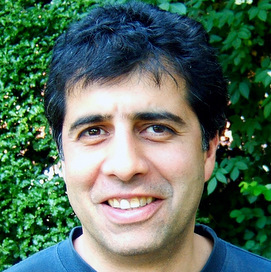 Hossein Amini
Award winning writer and director for film and television
Biography
Hossein Amini is a film writer who was nominated for an Oscar for his adaptation of Henry James' classic novel Wings of a Dove, which starred Helena Bonham Carter, Linus Roach and Alison Elliott.

He has also written Jude, starring Kate Winslet and Christopher Ecclestone, which won the Edinburgh Film festival prize for Best British Film, and has worked on Gangs of New York, starring Daniel Day Lewis and Leonardo di Caprio, as well as The Four Feathers with Heath Ledger.

In 2011 he wrote the screenplay for Drive starring Ryan Gosling and Carey Mulligan, which was nominated for the Palme d'Or at the Cannes Film Festival and was nominated for Best Film at the BAFTAs 2012.

In 2014 Hossein made his directorial debut with his own adaptation of Patricia Highsmith's The Two Faces of January, starring Vigo Mortensen, Kirsten Dunst and Oscar Isaac.
He is currently working on the film adaptation of John le Carré's novel Our Kind of Traitor, along with The Alienist for Paramount and McMafia for Cuba Pictures.
CV
Film
Writer & Director
Starring
Kirsten Dunst
Oscar Isaac
Viggo Mortensen
Adaptation of Patricia Highsmith's novel about an American embezzler in Greece
Studio Canal
Working Title

TV
Writer
Crime drama set in 19th century New York about a psychiatrist
Adaptation of Misha Glenny's novel
Cuba Pictures
In development