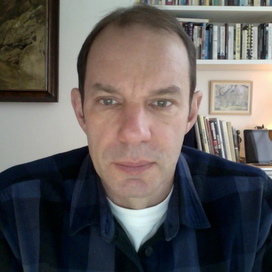 John Morton
Writer for film and television
Biography
John created, wrote and directed the much acclaimed People Like Us which began life on Radio 4 and transferred to BBC2.
People Like Us won the Royal Television Society Award for Best Comedy and the Silver Rose for Comedy at the Montreux Television Festival, as well as being nominated for a BAFTA, a British Comedy Award and a South Bank Show Award.
John's comedy series Twenty Twelve, revolving around preparations for the London Olympics, first broadcast on BBC4 and BBC2 in 2011. The second series aired in two seasons across the build-up for the games in 2012 and became a cult hit when life imitated art. After the London Games of 2012, Ian Fletcher's character (played by Hugh Bonneville) moved to the BBC as Head of Values for a series of W1A, which played in Spring 2014. John is currently writing a second series.
CV
Radio
Writer
Creator & Writer
Producer
Paul Schlesinger
Starring
Alexander Armstrong
Rebecca Front
Ben Miller
Award winning satirical newspaper show
TV
Writer
Director
Starring
John Bird
Stephen Fry
Comedy set in the world of PR
Writer & Director
Creator & Writer
Hartswood Films
In development
Producer
Paul Schlesinger
Creator & Writer & Director