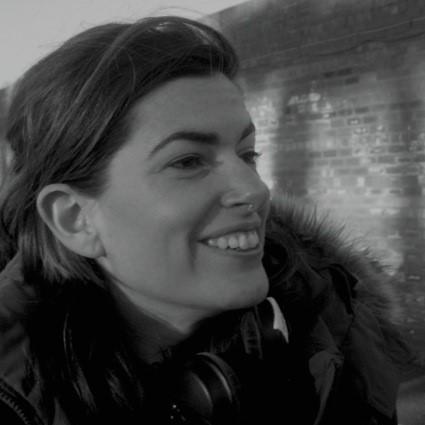 Lindy Heymann
Fiction director and writer for films
Biography
Lindy received a BIFA for Best Directorial Debut for her feature film SHOWBOY. Described by the NY Times as "a clever hide-and-seek game of reality v/s fiction." It also won Best Film at the Milan International Film Festival and was released theatrically in various countries including the US.

Her second feature film, KICKS, a dark coming of age story, was released in 2010. Premiering at Edinburgh it was nominated for the Michael Powell award, where it won two Trailblazer awards. Lindy and its writer Leigh Campbell were also both nominated for Best British Newcomer awards at the London Film Festival.

She is currently participating on a DIRECTORS UK mentorship scheme with KUDOS on their latest TV drama HUMANS.
Lindy is also developing several feature ideas including:- 4REAL a music biopic of Manic Street Preacher guitarist Richey Edwards who went missing in 1995. To be written by Thomas Martin & produced by Alexandra Stone & Stephen Mallit. And, HAMMER, an adaptation of Sara Stockbridge's acclaimed novel about a Victorian female pickpocket. Lindy is working on the script with writer, Leigh Campbell & producer, Andy Stebbing. Lindy is also developing a TV show IN THE MOMENT" which tells the story of a fictional band trying to make it in the real world of showbusiness.

She continues to direct music videos, commercials & concert films. Recent work includes:- Adidas, Chase & Status, Imelda May & Take That as well as a live concert DVD for The Specials which was nominated for a UK Music Video Award.


CV
Film
Director
Live concert film of influential ska band The Speicals' 30th Anniversary reunion UK tour
Kicks
Nominated for The Michael Powell Award at Edinburgh International Film Festival 2009
Starring
Nichola Burley
Jamie Doyle
New Wave Films
Sponge Films, BBC Films

Showboy
Best Directorial Debut at The British Independent Film Awards, Best Film Milan Independent Film Festival
Regent Releasing (US)
Fite Films, Squeak Pictures

Writer & Director
Feature in development with UK Film Council, Lindy is co-writer with Ben Bond and attached to direct