Theatre, Film and TV
The Sum Premieres on BBC Radio 4
Jul 1, 2014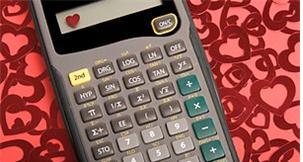 Lizzie Nunnery's radio play The Sum premieres on the 1st July on BBC Radio 4 at 2.15pm.
The Sum is about a modern love triangle, with an edge. It follows Eve, who is struggling to keep her family together and the balance sheet of their life add up. As things worsen she is offered a solution, but it comes with a price.
Written by Lizzie, the play is directed by Helen Perry and stars Siwan Morris, Steffan Rhodri and Matthew Gravelle.
Lizzie is currently developing a new play for Box of Tricks Theatre, another radio commission for BBC Radio 4 and a Connections play for the National Theatre to be performed in 2016.
For further information and to listen to the play go to the BBC Radio 4 website.