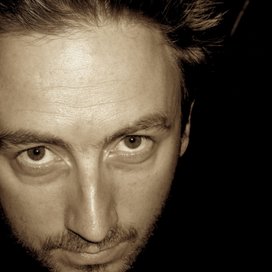 Luke Shanahan
Writer and director for film and television
CV
Film
Writer & Director
Starring
Angus King
Keith Robinson
Two rival agents with vastly different techniques attempt to sell the same house. Premiered at Vancouver Film Festival.
Starring
Travis McMahon
Sigirid Langford
Angus King
Helen Dallimore
Seb and Clare agree to a birthday dinner at Clare's overbearing sister's house on one condition – that this year they aren't going to tango!
An extreme tale of sibling rivalry set in the Sydney art world.
Writer & Director & Producer
Starring
Damon Herriman
Jess Donoghue
Gina and Daniel are madly in love. They arrange to meet at the café where they first met – each with exciting, 'news'.
Starring
Damon Herriman
Josh Lawson
Angus King
The purity of a persons heart can be judged by how they treat animals. On current festival run after premiere at St Kilda Film Festival.
TV
Writer & Director
Starring
Stephen Curry
Comedy Series. Co-written with Angus King. Andrew Pandy is invited to stay with his Uncle Roland at his seaside manor house. With little idea of its true nature, "The Morgan" is really an up market home for the terminally ill with one big secret.