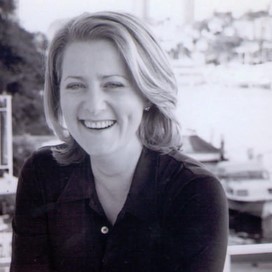 Maggie Alderson
Novelist and journalist
Twitter
Yessssss!!!! #PortEliot @porteliotfest https://t.co/xirqUGec7B

@ItsMelShoe brilliant !

RT @ItsMelShoe: @MaggieA I know someone who told his kids that the ice cream truck plays music to tell you that they're out of ice cream...
Biography
Maggie was born in London, brought up in Staffordshire and educated at the University of St Andrews.

She has edited four magazines: British ELLE and ES in London, then Cleo (acting editor) and Mode in Sydney, Australia. She also worked on the Evening Standard and the Sydney Morning Herald. Her column in Good Weekend magazine has been running for over ten years and has been collected into three books.

Maggie is the author of five novels and currently lives in Hastings Old Town on the south coast of England, with her husband and six-year old daughter.