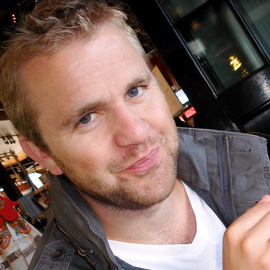 Biography
An award winning director with a string of impressive credits across numerous genres and broadcasters. Matt started out in comedy where his credits include two series of the massively popular hidden camera show Off Their Rockers, CGI satire Headcases and the sitcom Lunch Monkeys, as well as numerous pilots and a series of hugely successful online shorts. As a drama director he has had notable success on Hollyoaks including a nomination for Best Single Episode at The British Soap Awards and on the live-action children's drama Topsy & Tim for award-winning indie Darrall Macqueen.

As a burgeoning film director he's received acclaim for two award winning short films including a Director's Award at the North Carolina Film Awards 2014 for his sophomore effort SWAG. His latest short Not Sophie's Choice starring Catherine Tate has just finished shooting.

Matt is also a much sought after director of live comedy where his credits include Edinburgh Comedy Award nominated shows from both Idiots of Ants and Brendon Burns, the latter of which went on to win the award. His collaborations with comic performers have received extensive media coverage including features on BBC News at Ten, The One Show, and BBC2's Late Review.