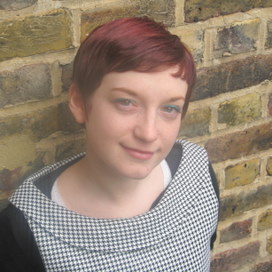 Natalie Mitchell
Playwright and writer for radio and television
Biography
Natalie writes for stage, radio and television. She has worked as the Projects Coordinator at The Almeida Theatre and early in 2011 she developed a piece of new theatre with and for the Young Friends group.
In 2007 she was selected to be part of the Next Generation residency with the BBC Writers' Room and in 2009 participated in the Sparks Radio scheme, and has subsequently written several radio plays.
Natalie was part of the final BBC Writers Academy and is now writing for Eastenders.
CV
TV
Writer
Starring
Charlie Brooks
Steve McFadden
Shane Richie
Jessie Wallace
Radio
Writer
Starring
Ben Crowe
Tanya Franks
Amaka Okafor
Lee Ross
Radio play about a ticket tout who has the chance to move abroad
Production Company BBC Productions
Broadcaster BBC Radio 4
Production Company The Verb
Broadcaster BBC Radio 3
Starring
Joe Absolom
Tom Brooke
Ben Crowe
Lizzy Watts
Skinheads, machismo and growing up