Books | Oct 9, 2015
John le Carré's memoir to be published in September 2016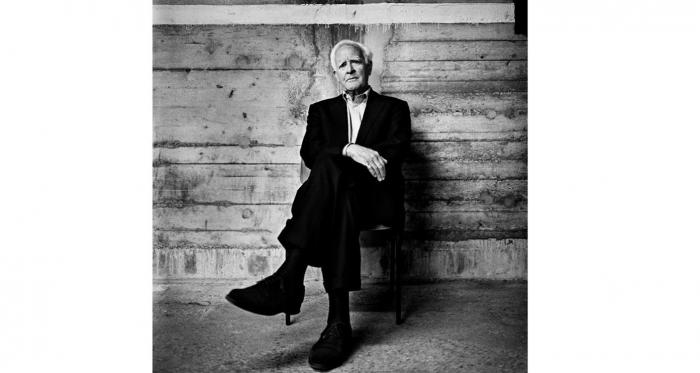 John le Carré's long-awaited memoir, The Pigeon Tunnel: Stories from My Life, will be published in September 2016 by Penguin Random House.
In the UK it will be released in Viking Hardback, and it will appear simultaneously in the USA and Canada, also by Penguin Random House. The audiobook, read by the author, will be released at the same time.
The Pigeon Tunnel is John le Carré's first work of non-fiction and will open up his extraordinary writing life for the first time. In this memoir, John le Carré will describe the men and women who inspired some of his best-known novels and will explore the events which shaped his literary engagement with the last half-century.

Tom Weldon, CEO of Penguin Random House UK said: 'It is a huge honour for Penguin Random House to be publishing John le Carré's memoir. The Pigeon Tunnel is the story of our times as seen through the eyes of one of this country's greatest novelists. It will be a thrill to publish it in 2016.'

Jonny Geller, CEO of Curtis Brown and John le Carré's agent said: 'For as long as I have had the privilege of working with David Cornwell, people have asked me when he would write his memoirs. Those people will be surprised and delighted by what is about to be published – insights into the creative mind, tales of adventures in the movie trade, encounters with the great and the not-so-good, intensely moving stories drawn from over 50 years of observing the world – told in prose other writers would envy.'

For more than fifty years, John le Carré has written novels that have come to define our age, from The Spy Who Came in from the Cold to The Constant Gardener, from Tinker Tailor Soldier Spy to A Most Wanted Man. His books have been admired by writers such as Philip Roth and Graham Greene, Ian McEwan and Robert Harris, and by figures from world politics such as Barack Obama and Aung San Suu Kyi. He is one of only a handful of writers whose novels have been successfully adapted for the big and small screen and whose characters have been mastered by the greatest actors of their time: in the 1960s by Richard Burton; in the 1970s by Alec Guinness; in 2005 by Ralph Fiennes; in 2014 by Philip Seymour Hoffman.
'Out of the secret world I once knew, I have tried to make a theatre for the larger worlds we inhabit. First comes the imagining, then the search for reality. Then back to the imagining, and to the desk where I'm sitting now.'
From The Pigeon Tunnel, John le Carré