Theatre, Film and TV | Apr 14, 2016
Curtis Brown and Cuba Pictures Forge New Relationship with BBC Worldwide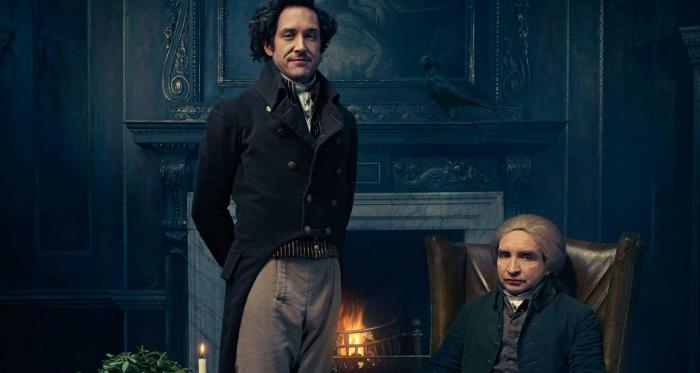 Curtis Brown and Cuba Pictures are proud to announce a new closer relationship with BBC Worldwide which is designed to maximise the future success of our drama production arm.
BBC Worldwide and Cuba Pictures have partnered on content development and distribution since 2014. The new agreement will see BBC Worldwide's first look across all television output initially extended for a further five years, until 2021. To cement the partnership, BBC Worldwide will invest in Original Talent Ltd, the newly created parent company for both Cuba Pictures and Curtis Brown, taking a 10% shareholding. BBC Worldwide will be represented by one director on the board of Cuba Pictures and one on the Original Talent board, along with joint Curtis Brown CEOs Ben Hall and Jonny Geller, Sarah Spear and Nick Marston.
Cuba Pictures was set up in 2008 under CEO Nick Marston to produce the highest quality British scripted television series and films, for which it has won a string of awards. With Dixie Linder as its Head of Film and Television, Cuba Pictures' television credits include BAFTA-winning Boy A for Channel 4, with The Weinstein Company, and Coalition, winner of the 2016 RTS Programme Award for Best Single Drama, also for Channel 4, Jonathan Strange & Mr Norrell for BBC One. It is currently working on new commissions McMafia for BBC One and Paula for BBC Two with BBC Northern Ireland. Cuba additionally has a film portfolio - Broken, London Road and The Ones Below, all for BBC Films - which is not covered by the output agreement with BBC Worldwide.
Curtis Brown joint CEO, Jonny Geller, said: "BBC Worldwide has, over many years, proven itself a first-class partner for independent British production companies. Coming on the back of an established working relationship, our closer collaboration will help us accelerate Cuba Pictures' ambitions."
Ben Hall, joint CEO of Curtis Brown, added: "This new relationship will unlock further production opportunities from the richness of Curtis Brown's talent relationships and access to IP. I am proud of all that Cuba Pictures has achieved to date, and excited about what we can deliver for a range of commissioners and channels in the future."
BBC Worldwide's Chief Content Officer, Helen Jackson, said: "This deeper partnership is one of a small number we are forging with independent producers of the highest quality content - securing access and facilitating new premium content. It is an investment in British creativity, with Cuba Pictures' quality credentials already evident. As well as retaining a long-term content partner for BBC Worldwide, this deeper relationship lets us back a British production team playing on the world's content stage for the next phase of its growth and success."
See more at:
www.bbc.co.uk/mediacentre/worldwide
Picture: Bertie Carvel (left) and Eddie Marsan in Jonathan Strange & Mr Norrell, produced by Cuba Pictures in association with Feel Films for BBC One in association with Attraction Images, Far Moor Productions Ltd. and Screen Yorkshire. In association with Endemol Shine International, Ingenious, BBC AMERICA, Quebec RTF, Rogers Fund, Cutting Edge.