Actors | Oct 27, 2015
Alex Carter and Paul Ready lead Cuffs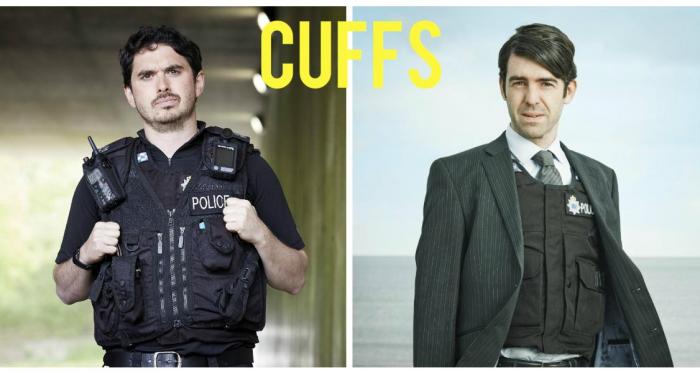 Alex Carter and Paul Ready lead as series regulars in Cuffs, BBC1's new police drama series which also features Karen Bryson and a host of Curtis Brown acting talent in guest roles.
Created and written by Julie Gearey, Cuffs is a fast-paced cop show full of humour and humanity. Based in Brighton, the series follows the relationships of the officers and detectives and the impact being a member of the force has on their personal lives.
Alex Carter plays PC Lino Moratti a steady rock and supportive colleague who puts everyone else's needs above his own. Alex has just finished shooting his returning role in the second series of So Awkward for CBBC and was recently seen in Comedy Central's Give Out Girls.
Paul Ready plays DI Felix Kane an introverted senior detective who doesn't like to invite any emotional intimacy. Paul can currently be seen leading Measure for Measure at the Young Vic and has also recently finished shooting the role of Mozart in Alan Ball's HBO pilot Virtuoso.
Karen Bryson also stars as Custody Sergeant Melanie. Best known for her role as Avril Powell in Shameless. She can soon be seen in The Carrier which was shown at the Raindance Film Festival.
Georgina Rich plays Sandy, wife to DC Carl Hawkins. Georgina can currently be seen opposite Stellan Skarsgard in new BBC1 series River and previously appeared in Ripper Street.
Over the course of the series there are guest roles from Mykola Allen, Alex Beckett, Kola Bokinni, Andrew Brooke, Lucy Carless, Steve Evets, Candida Gubbins, Nicola Harrison, Matthew Morgan, Nick Preston, Mark Quartley, Katherine Rose Morley, Milo Twomey and Jane Wood.
Cuffs starts on BBC1 on Wednesday 28th October at 8pm.