Presenters | May 23, 2017
'The Joy of Techs' with Alexis Conran debuts on Dave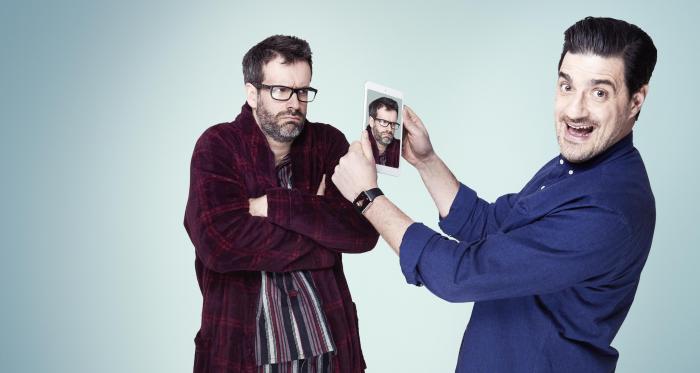 Alexis Conran's brand new series The Joy of Techs, debuts on Dave in May.
The series see Alexis (actor, TV presenter and technophile) and best mate Marcus Brigstocke (comedian and technophobe) put all manner of hi- and lo-tech gadgets to the test in their own inimitable way.

Every episode takes on a different element of a modern man's life as gadget geek Alexis attempts to persuade the more 'traditional' Marcus that technology is always best. There's non-stop back and forth as the boys battle it out to prove one of them is right in a series of variety of scenarios, from lazy Sundays to winter sports.

#JoyofTechs airs on Tuesday 30th May on Dave Channel at 8pm.
​