Actors
Amber Anderson glitters in Lotus Eaters
Oct 19, 2011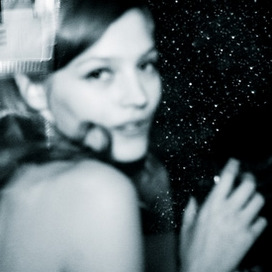 Amber Anderson shines amongst the gilded youth of London in Lotus Eaters which premieres as part of the New British Cinema selection at the 55th BFI London Film Festival.

Shot in beautiful black and white Lotus Eaters, from first-time film director Alexandra McGuinness, follows the lives of a group of privileged and beautiful young Londoners who on the surface have little worries in the world; they are wealthy, do not need to work and spend their time partying across London and Europe. However, in the same vein of Waugh's Vile Bodies, the glittering surface hides lives that are wracked with boredom and hate in a world that is crumbling around them as the winds of economic hardship blow in.

Amber plays the role of Suzi privileged young girlfriend of wealthy aristocrat Felix.

Catch Lotus Eaters at one of several screenings during the London Film Festival and watch the trailer below.