Actors
Anna, Amanda and Bryony behind bars in Dead Boss
Jun 11, 2012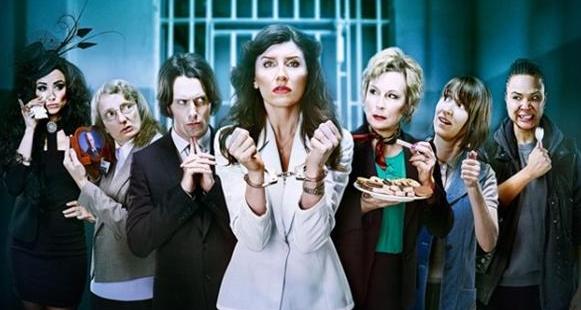 Anna Crilly, Amanda Lawrence and Bryony Hannah take starring roles in Dead Boss, a new BBC3 comedy series about a woman falsely imprisoned for murdering her boss.

Written by Sharon Horgan, the first episode meets Helen as she struggles to come to terms with life inside Broadmarsh Prison and trying to prove her innocence while everyone around Helen seems to be conspiring to keep her behind bars.

Bryony plays Helen's cuddly arsonist cell mate Christine. Amanda plays Mary, Helen's nemesis from her former work place and no one wants to be left alone with Gerty (played by Anna Crilly), a cannibal on a prisoner exchange from Germany.

Dead Boss starts on Thursday 14th June at 10:30pm on BBC3.