Actors
Anonymous premieres at the London Film Festival
Oct 24, 2011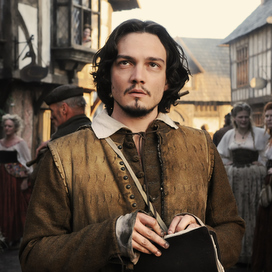 Sebastian Armesto stars in Roland Emmerich's feature film Anonymous, which premieres as the May Fair Gala Screening at this year's London Film Festival.
Sebastian plays Ben Jonson, a contemporary and rival playwright to Shakespeare, in the historical thriller which explores an alternative vision behind the authorship of Shakespeare's plays.
The film also premiered at the Toronto Film Festival last month, with Sebastian's performance gaining praise from Robert Koehler in Variety, who has described how "The supporting cast is delicious, including [...] Armesto as a stressed and insecure Jonson," and Mike Goodridge in ScreenDaily drawing attention to "the confident turn [...] by Sebastian Armesto as Jonson."
Trystan Gravelle and Robert Emms also feature as playwrights Christopher Marlowe and Thomas Dekker respectively, along with Henry Lloyd-Hughes.
Anonymous premieres at the London Film Festival on Tuesday 25th October and is released in cinemas on Friday 28th October. The trailer can be viewed below.