Books
Atwood's The Handmaid's Tale released as an eBook
May 16, 2012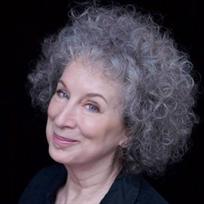 Margaret Atwood's seminal novel The Handmaid's Tale has been released as an eBook for the first time in the UK.

First published in 1985, the visionary novel won the inaugural Arthur C. Clarke award in 1987 and the Governor General's Award in 1985, as well as being nominated for the 1986 Booker Prize.

The critically acclaimed author said "I am very pleased that The Handmaid's Tale is now available in e-book form in the UK, as I have had many inquiries about it. When I wrote it over twenty years ago, it posed the question: if totalitarianism were to appear in the United States, what form might it take? Increasingly, readers say, The Handmaid's Tale is looking like a blueprint."

Random House/Vintage have also made four other Atwood titles available as eBooks for the first time: novels Bodily Harm and Life Before Man and two short story collections, Dancing Girls and Other Stories and Bluebeard's Egg and Other Stories, will all be available to download from 17 May.

Richard Cable, Managing Director of Vintage Publishing said: 'As the publisher of a number of Margaret Atwood's works, including her seminal The Handmaid's Tale, we are delighted to now be able to make them available to a new generation of readers who wish to read them as ebooks.'

Virago has also recently acquired The Edible Woman, Surfacing and Lady Oracle for the first time in ebook format. They will be published in late 2012 to join the fourteen other Margaret Atwood titles which are currently available as Virago ebooks.