Theatre, Film and TV | Mar 16, 2022
Ben Kellett's Kate & Koji returns for season 2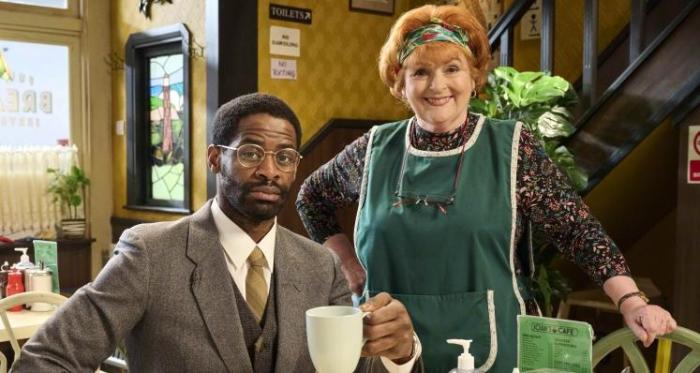 The second season of Kate & Koji, a hit sitcom directed by Ben Kellett, will debut on ITV on March 16th at 9pm.​​
The series follows Kate, the working-class owner of an old-fashioned seaside café who forms an unexpected and sparky friendship with Koji, an African asylum seeker. Although from very different worlds, they are similar in ways which they do not recognise, including a dogged determination to never back down! When the fur does start to fly, Kate's resourceful nephew 'Medium' acts as peacemaker.​

Two-time Oscar nominee Brenda Blethyn plays Kate, while Okorie Chukwu stars as Koji. And Blake Harrison plays series regular 'Medium Dan'.
Episodes can be viewed on ITV Hub.